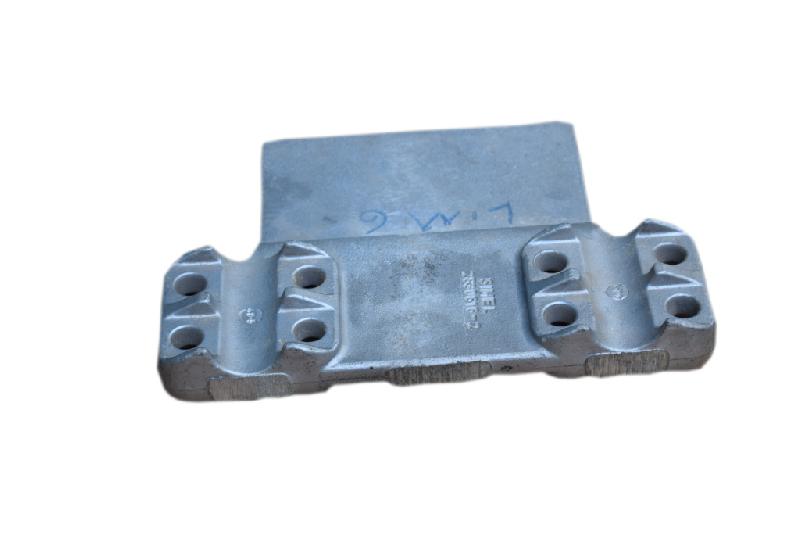 An Aluminium cover plate is a vital component used in various industries for protecting equipment, devices, and machinery from damage due to weather, dust, or other external factors. The cover plate helps in prolonging the lifespan of equipment while ensuring reliable performance. As a result, it is crucial to choose a reliable Aluminium cover plate manufacturer to meet the safety needs of your equipment.
Below are some of the benefits and applications of Aluminium cover plates
Benefits:
1. Corrosion Resistance: Aluminium cover plates are highly corrosion-resistant, making them ideal for outdoor use. They can withstand harsh environments that other materials might not be able to withstand, making them an excellent choice for applications that require durability.
2. Lightweight: Aluminium cover plates are very lightweight and easy to work with. They do not add significant weight to the machinery or equipment they protect, making them ideal for applications that require easy maneuverability.
3. Durable: Aluminium cover plates are highly durable and can withstand high impact, vibration, and other types of mechanical stress. They are also resistant to scratches, ensuring their longevity.
4. Aesthetic: Aluminium cover plates have a sleek and modern look that enhances the aesthetics of the equipment or machinery.
Applications:
1. Aerospace: Aluminium cover plates are widely used in the aerospace industry to protect various equipment and systems. They are used to protect communication systems, engine components, and other vital equipment.
2. Automotive: Aluminium cover plates are used extensively in the automotive industry to protect components such as radiators, intercoolers, and other parts of the vehicle.
3. Electronics and Electrical: Aluminium cover plates are used in the electronics and electrical industries to protect assets such as circuit boards, transformers, and generators.
4. Construction: Aluminium cover plates are widely used in the construction industry to protect facade elements, roofs, and windows. They are also used in interior design for wall paneling and ceilings.
5. Food and Beverage: Aluminium cover plates are used in the food and beverage industry to protect equipment used in the manufacturing process, such as conveyor belts and tanks.
Choosing a reliable Aluminium cover plate manufacturer ensures that you get high-quality cover plates that meet industry standards. In this article, we will explore why it is essential to choose a reliable Aluminium cover plate manufacturer.
Importance of Choosing a Reliable Aluminium Cover Plate Manufacturer:
1. Industry Experience:
A reliable manufacturer has the necessary industry experience to produce high-quality cover plates for various industries such as aerospace, automotive, electronics, and more. They are knowledgeable about industry standards, regulations, and guidelines and ensure that their products comply with them.
2. Quality of the Product:
A reputed one produces Aluminium cover plates of high quality using advanced technology and machinery. Their products are durable, corrosion-resistant, lightweight, and possess the necessary mechanical properties required for protection.
3. Customization:
A manufacturer can offer customized cover plates that meet individual needs. They work closely with you to understand your requirements and can produce cover plates in different sizes, shapes, and thicknesses to meet your specifications.
4. Cost-effectiveness:
A unit can offer cost-effective solutions that meet your budget without compromising on the quality of the product. They can provide efficient production methods to reduce costs while maintaining product quality.
5. Timely Delivery:
A reliable Aluminium cover plate manufacturer understands the importance of timely delivery and can provide quick turnaround times without compromising on quality. They can provide a flexible supply chain to ensure that their products are delivered on time.
6. Customer Service:
They have excellent customer service that provides support to customers throughout the production process. They can provide technical advice, offer after-sales services and respond to customer queries promptly.
Conclusion:
Choosing a reliable Aluminium cover plate manufacturer is crucial for ensuring the safety of your equipment. It assures that the cover plate meets industry standards, is of high quality, and can provide customized solutions according to your needs. It can also offer cost-effective solutions, timely delivery, and excellent customer service. So, when choosing an Aluminium cover plate manufacturer, it is essential to consider their industry experience, product quality, customization, cost-effectiveness, timely delivery, and customer service. By doing so, you can make the most out of your investment in Aluminium cover plates and ensure the longevity of your equipment.